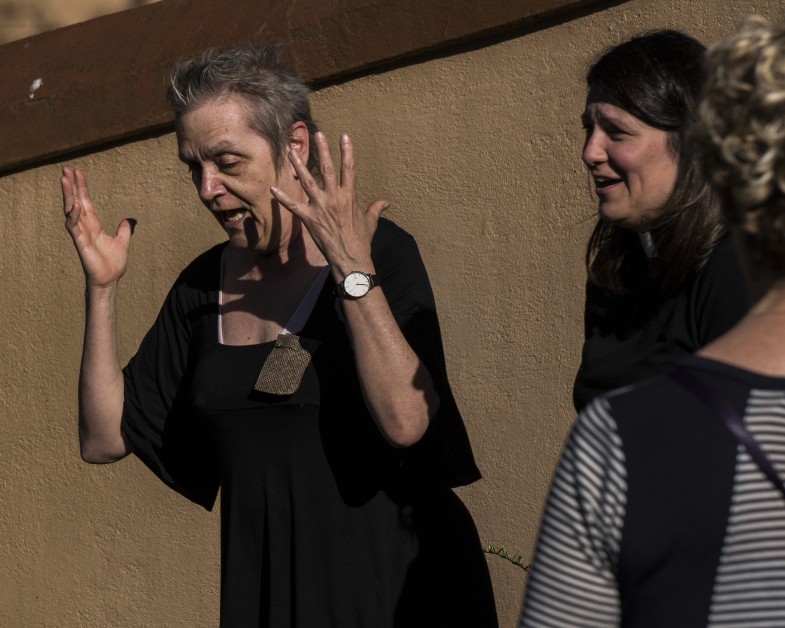 part performance, part walking-tour, part agit-prop, fun/funny with serious intentions. It was about making the invisible visible; creating ephemeral body aktions as traces of embodied mapping.
Dancers & performers gave the public TWEED CURTAIN passports, stamps & stickers, and blank postcards (to write folks back home). Performers & public were measured/organized/routed/re-routed
and held a long pink survey tape (daycare style) to safely follow Fran Benton (intrepid guide/translator/storyteller for all things Oak Bay) to 3 Oak Bay Landmarks behind the TWEED CURTAIN ending at Oak Bay United Church with Reverend Michelle leading the crowd in singing the Jesus Loves the Little Children to 16 right-wing "Christian" World Leaders with anti-immigrant and refugee platforms.